We're at May! How did we get almost half way through the year already? It doesn't seem that long ago that we were celebrating Christmas and New Year. So far, 2017 has been up and down for me but I really enjoyed these things this month:
BEAUTY – NYX Colour Correcting Palette, £10.50 
SHOWS – 13 Reasons Why, Netflix. 
MOVIES – The Butterfly Effect, Ashton Kutcher. 
CLOTHES – boohoo.com haul.
MUSIC – Start of Time, Gabrielle Aplin. 
Now, I'm not going to break it down as I normally would as I feel 13 Reasons Why and The Butterfly Effect deserve reviews all of their own. Also, I haven't finished the series yet because I'm finding it really hard to binge watch due to the nature of the programme. Which is weird, I've never had a show affect me like that before but this did it. I'm planning to finish the show this week so stay tuned!
Nyx Colour Correcting Palette.
I've been suffering with redness around my cheeks and my forehead especially a lot recently. I think it's due to the awfully dry air conditioning in my office (and also the fact that I haven't been keeping the best eye on my diet, whoops!). Also, my eyes have been carrying bags full of the entirety of Sainsbury's. They're so dark, it's crazy. So, when my sister bought this for me as an Easter present, I was so excited to try it.
The yellow is for dark circles, green for red areas, purple for yellow-y patches in the skin, pink for brightening dull skill and the lower levels are contour/concealer shades. The consistency is creamy and it blends in really well. I've always found colour concealing products hard to use but I give this a 10/10.
4. boohoo.com haul!
Okay, so I always set myself a budget per pay cheque for clothes which usually lands me in the sales section of a lot of the different outlets that I turn to. boohoo.com is one of my favourite places to shop as I think the prices are affordable and the designs are so cute and wearable most of the time. So, this is what I bought below and all for under £24. Also, this post isn't sponsored – I just love boohoo.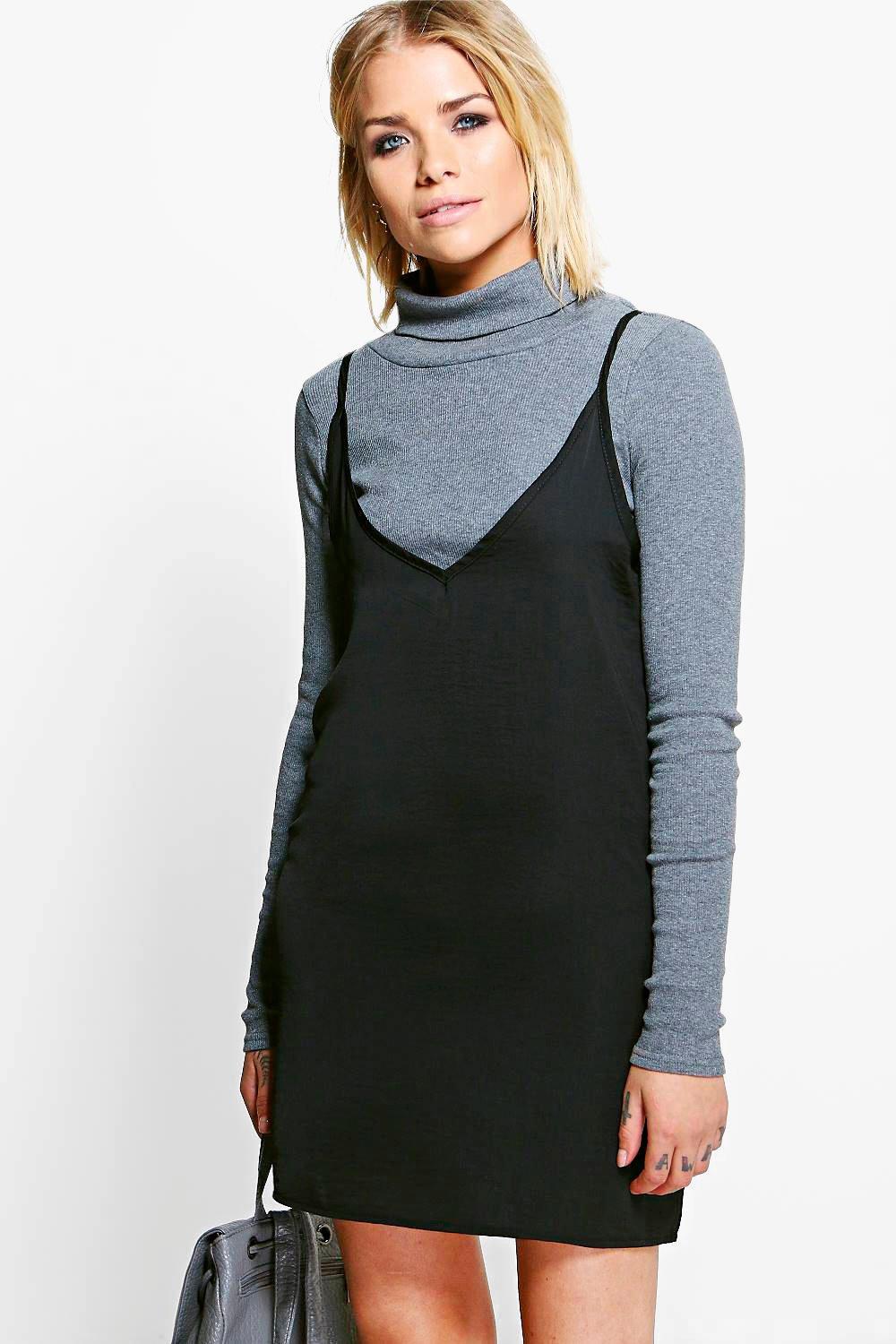 Rima 2 in 1 Cami with High Neck Slip Dress, £7.00. I have been wanting one of these dresses for ages and I'm not sure if I'm going to like it or not because of the almost turtleneck shirt beneath but I'm excited to try it on and match it with some combat boots. There's still a lot in stock from sizes 8-14 so you should still be able to get one of your own if you match those sizes!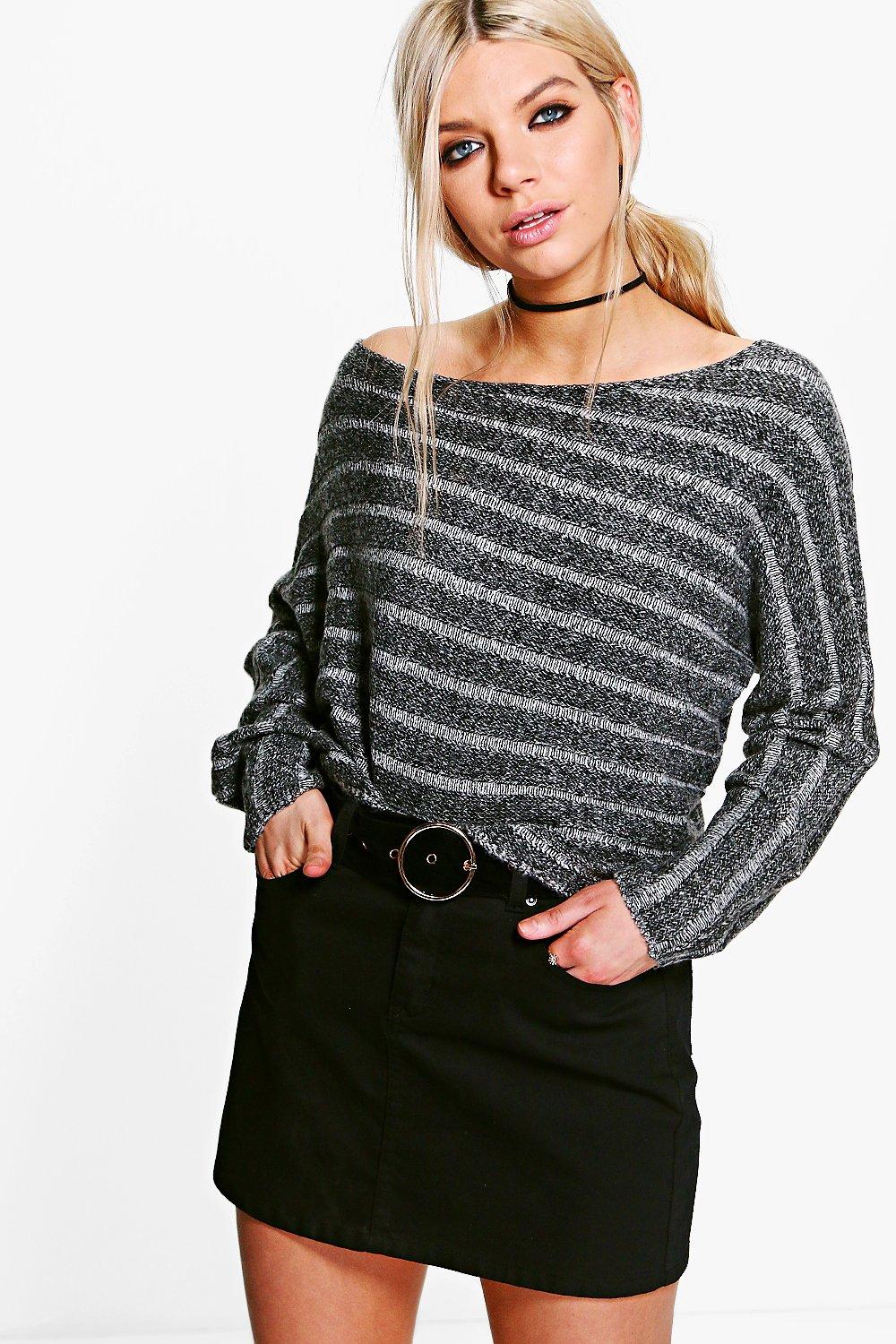 Diana Striped Asymmetric Jumper, £5.00. To be honest, this is quite a basic jumper but for the price, I thought you can never have too many jumpers! Especially stripey ones. I loved the neckline, too, as I like a looser neck. I'm a little concerned that it might be a bit itchy but hopefully not. They have them in stock in S M & L so grab one yourself!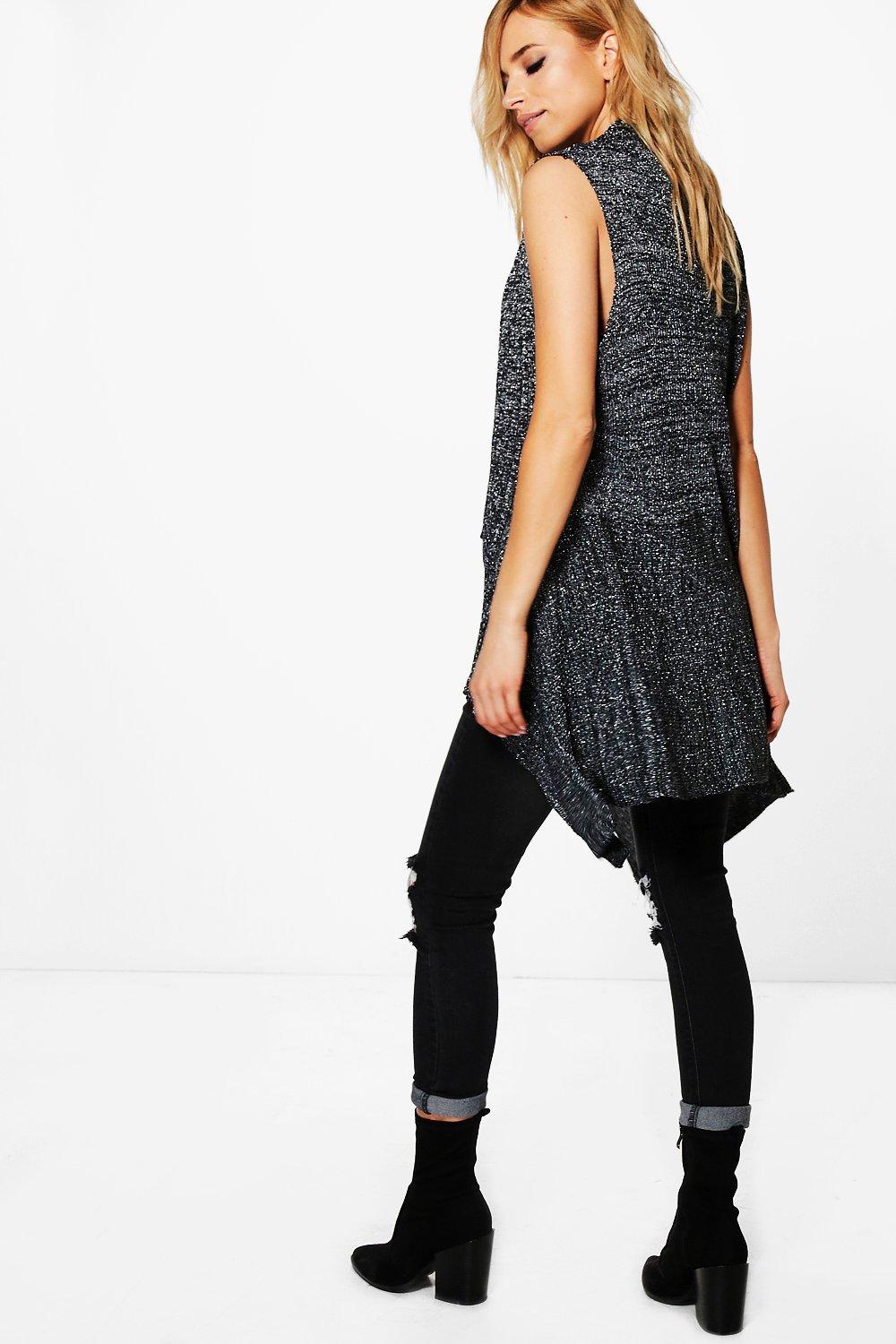 Harriet Mixed Ribbed Waistcoat, £5.00. This isn't a normal purchase of mine but I thought with the summer months approaching, this would be a good addition to add just that little bit of warmth around the chest and back to the rest of the outfit. It allso automatically adds edge to any outfit. They have this in Camel colour as well which would look good with the right complexion.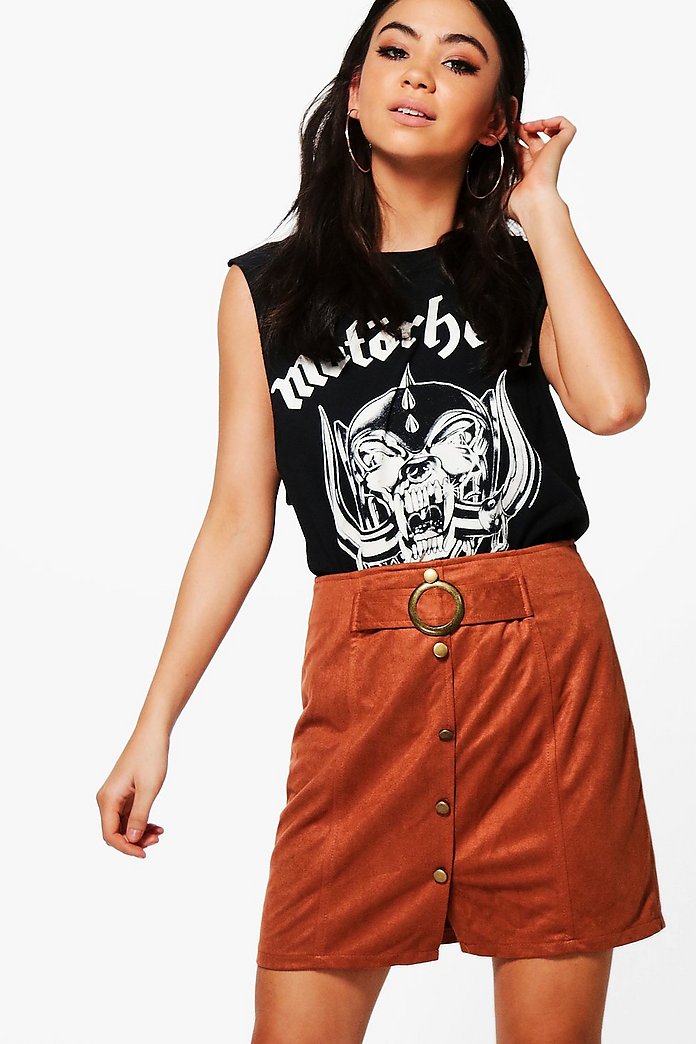 Alex Button Front Suede Skirt, £7.00. Who doesn't love a suede skirt? The only thing that's putting me off is the large buckle in the front but I don't think it'll change my opinion of it too much. This purchase was actually inspired by Saf on Youtube as I see her wearing them quite a lot in her videos and they go with a lot.
5. Start of Time, Gabrielle Aplin.
This is an oldie(ish) but a goodie! I've never really listened to the lyrics before but I rediscovered this song and Gabrielle recently with I Miss You and decided to have a good listen. Here are my favourite lyrics:
I'm an atom in a sea of nothing
Looking for another to combine
This just speaks to me so much. I love it, so beautiful and simple. Give it a listen if you haven't already.
Tell me some of your favourites and if you bought any of the same things!
Morgie out.