Before you go any further – I hope you guys appreciate what I went through to do this style steal. I actually googled Pretty Little Liars. My cousin would go mental! I've been avoiding spoilers like the plague as I'm only on series one but I love the girls' fashion so much that I had to do a post! My favourite character so far is Aria so I am so excited to present this style steal to you. I found all of the products at boohoo.com on sale. (#notspons.)
Let's get down to it!
You can get this dress in either red or black but black is a staple colour for Aria. Think that scene phase that everyone goes through when they're 14/15 where everything is black and splashes of bright colour. Pair that with some knee-high boots and you have Aria's style. I saw from my Google searches that she does get a little more adventurous in her style so this is one of the more tame options that I picked.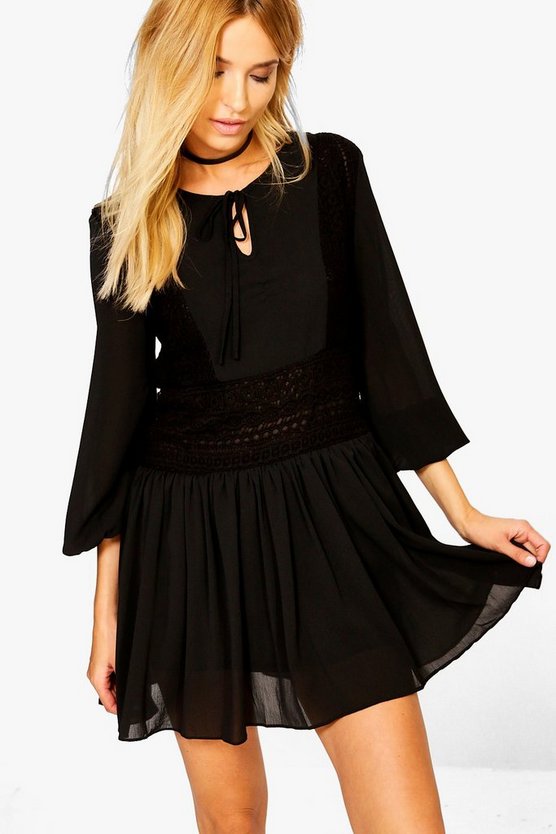 2. Plus Lola Printed T-Shirt Dress, £12.
This is for my curvy girls out there as I realised looking back through my posts the other day that a lot of the sites that I get my style steals from aren't plus-size friendly. I apologise to everyone for this and I'm going to make much more of a conscious effort to cater to everyone with these! Okay, now that's been said – how much is everyone loving these choker dresses? I am obsessed! With her rocker-chick look, Aria would definitely sport one of these bad boys.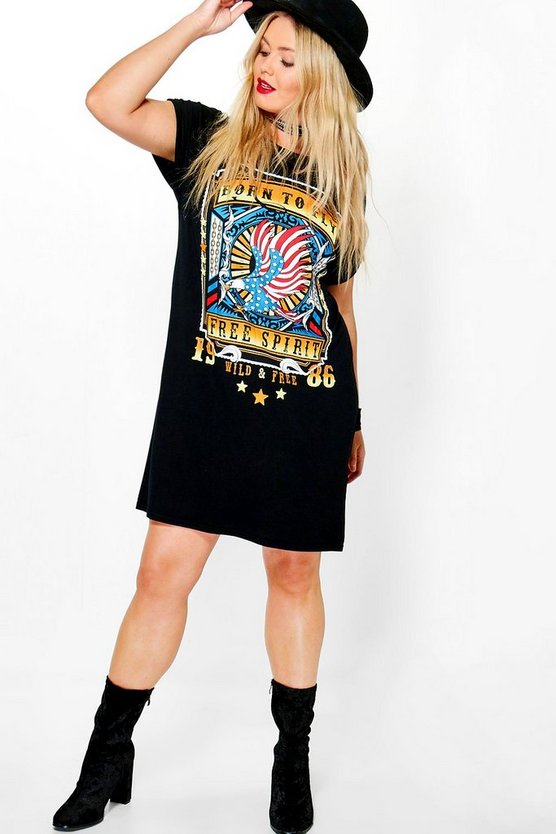 3. Megan Star Print Drawstring Kimono, £10.
I think this is so cute! You could go wild like she does a lot and pair it with some more patterned tops beneath to make your outfit really stand out but seeing as this kimono is quite long – ensure you wear heels of some description unless you're not vertically challenged like me. This would absolutely drown me and Aria, too! But either way, it should be able to balance it out.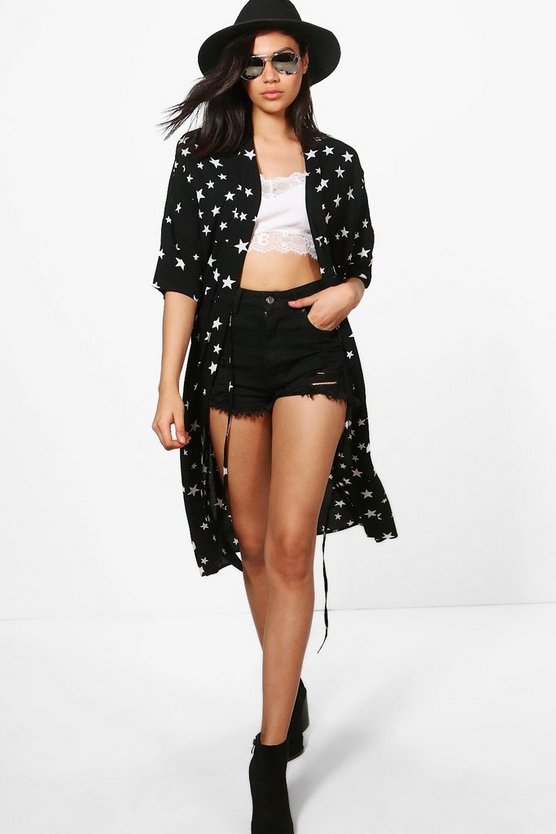 4. Harriet Rose Pattern Jumper, £4.
This is honestly the best part about sales for me – the winter clothes that are ridiculously cheap. If you guys are like me and from the UK, you'll understand that our summers are so short so I make the most out of being able to buy cheap clothes out of season while I can. I much prefer winter clothes to summer clothes because I like being cosy and so does Aria. She layers up a lot and this jumper is perfect for that due to the sheer nature of it – you have to layer up if you don't want everyone to see everything. The splash of pink reminds me of her hair in the flashbacks, too.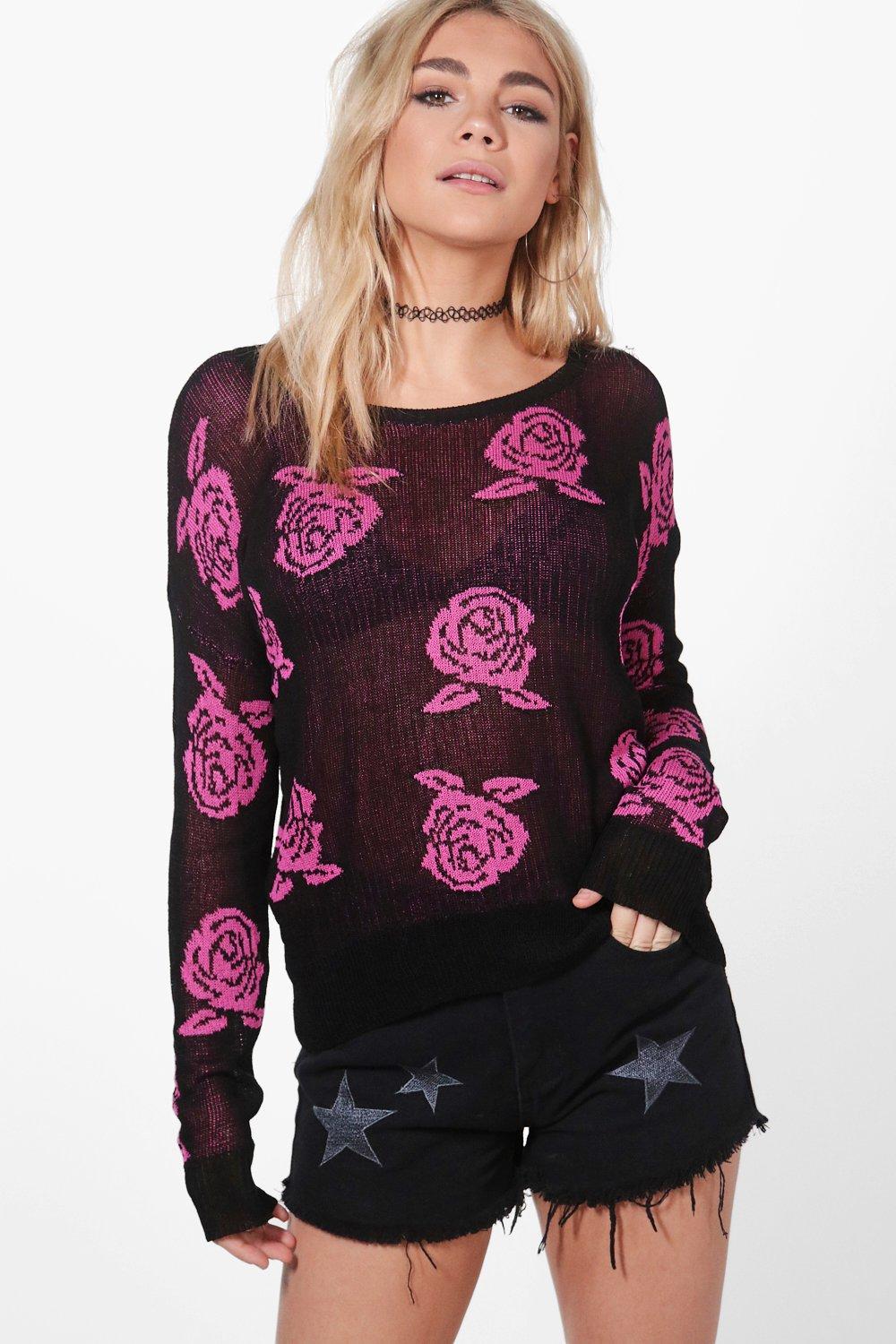 5. Tori California Printed Spliced T-Shirt Dress, £8. 
I saw in my brief spoiler-free search that Aria gets very… experimental? with her looks. I love them still. I love when people are brave in fashion as it's something that they've thought of themselves instead of following a trend in some sort of way. Aria doesn't like to follow the crowd, she's very much her own person and this half-and-half-not-quite-sure-what-it's-doing shirt matches her personality perfectly. It also reminds me of Star Wars. Not sure why.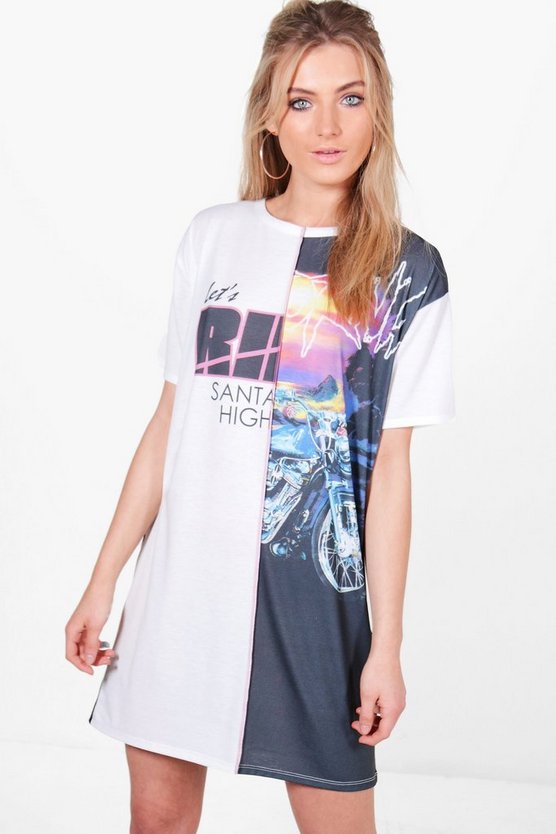 So there you have it! That's how you can get Aria's style.
Are there any other characters you guys want me to do? I haven't done one of these in a while but I absolutely love them!
Morgie out.
P.S. Follow me on Twitter and you won't get a text from A!