Hey guys! Welcome to my first edition of Makeup Monday where I'm going to be reviewing brands / posting looks and how you can get them, etc. For those of you who didn't see my last post about tarte, I wasn't very impressed with it! But the more videos that I watched, the more people that I spoke to about the brand, etc, I thought that it would be worth giving it another try. I bought one of those tester kits which contain bite sized versions of their full product so that you can test them out for yourself.
I was extremely excited when it came in the post and couldn't wait to try out the products. Here is what was in the kit!
Drink of H20 Hydrating Boost Moisturiser, RRP £30.00
This is a big problem that I have with tarte in the first place is that it is extremely expensive. I wasn't all too impressed when I saw this little pot of moisturiser as it was barely filled up even for a tester kit. The texture and the initial smell also reminded me of Calpol so I was reluctant to try it! Especially as I have sensitive skin but I did and I was really impressed. It sits nicely on the skin and does give it a light feeling, as if you've only used something as light as water. The smell also grew on me and I've almost completely run out of it as I've used it every day.
I don't think I would pay the full price for it but for a tester, it was a lovely product to use.
2. Deluxe BB tinted treatment, RRP £38.00
While I normally begrudge spending lots of money on foundations, this was one that I really, really loved and I am definitely tempted to buy it for its full price. Although the shade was a little too dark for me, everything else made up for it. It was light, felt creamy and smooth as it sat on the skin and had just enough coverage to be more than a BB cream. It looked so natural and healthy that I would definitely choose it over a heavier foundation. It made my skin feel velvety soft, too!
3. Amazonian Clay 12 hour blush, £26.99.
This range of blushes is what I link to tarte in my mind. I had heard wonders about it and it definitely didn't disappoint. It was stunning to say the very least. It sits on the skin beautifully, is well pigmented and is just a gorgeous product in general. I have never been so in love with a blush. The hype is true!
4. Rainforest of the Sea Setting Mist, RRP £22.00
Bleh. This was for certain my least favourite product in the kit. It's a setting spray but it doesn't really spray so much as flick really sticky product onto your face. It left my face feeling gross and the makeup shifted around it. Definitely a loss here.
5. Lights Camera Lashes mascara, RRP £22.00.
From my least favourite to my favourite product. This is seriously the best mascara I have ever used. My eyes normally get really irritated with mascara as I'm pretty sure I'm allergic to a lot of types but this one gave me absolutely no irritation. It leaves your lashes looking huge as if you've got falsies on and it comes off so easily, too. Normally mascara clings to the base of your lashes but this one doesn't. It makes your lashes at least three times longer and it is stunning. I've had a lot of compliments since I started wearing it!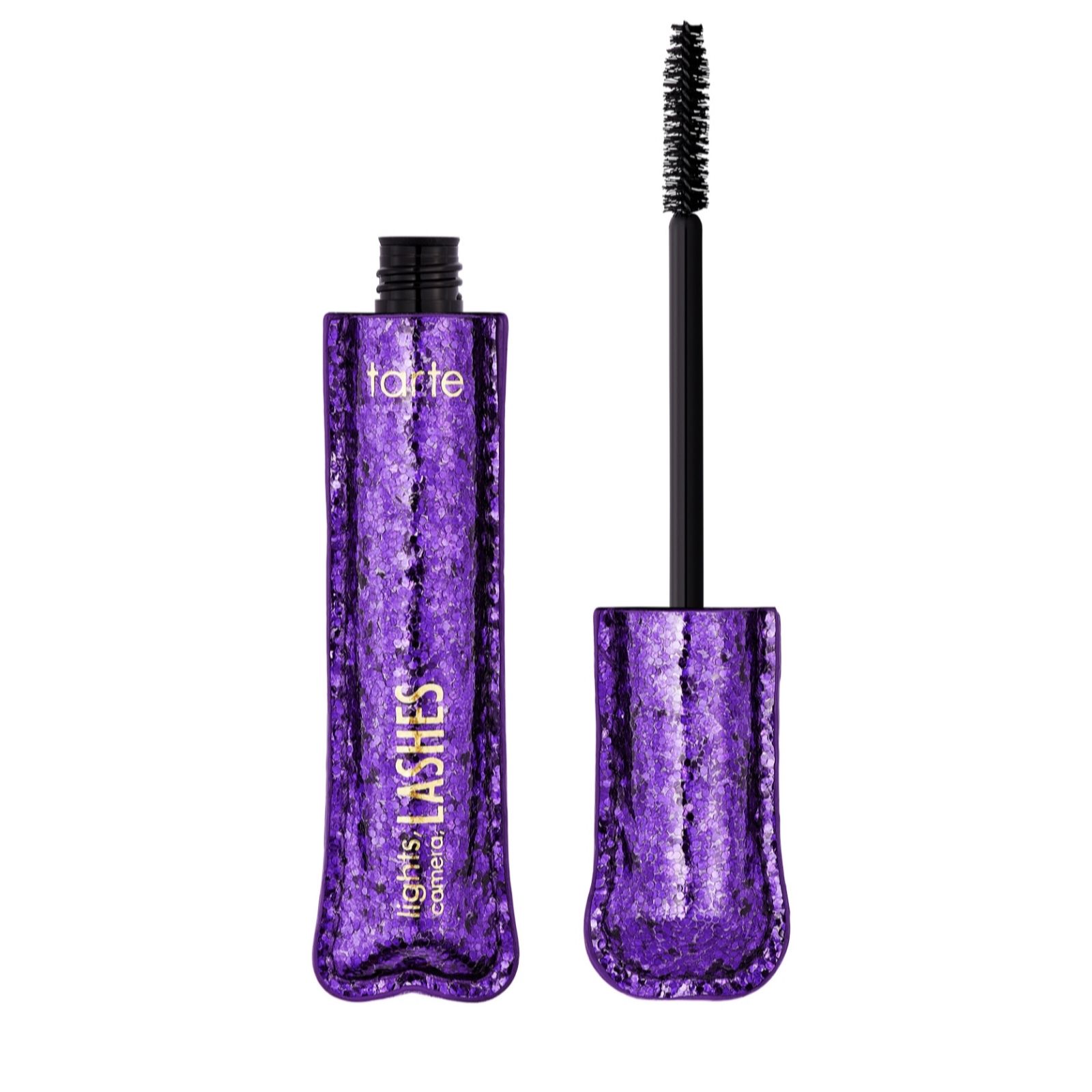 So, what do you guys think of tarte? Is it worth the hype? Let me know below!
Morgie out.
P.S. Check out my posting schedule to see which post is coming next!