Hey guys! I know I say it every time but I literally can't believe how quick all of this has gone – I've loved doing Blogmas so much! I hope you guys have enjoyed reading it as much as I've enjoyed writing it. We are only one day away from it finishing and two days away from Christmas! I can't wait – I wish I felt a little bit more Christmassy, though! I think I peaked too soon which is what I do every single year, whomp whomp.
Anyway! One of my favourite parts about Christmas is watching the films all curled up under a blanket with the Christmas lights on. So I thought I would share which films are my absolute favourite to watch at Christmas.
Muppets' Christmas Carol.
It's in the singing of the street corner choir, it's going home and getting warm by the fire; it's true wherever you find love, it feels like Christmas! This is by far my favourite Christmas film of all time. I really link it to being younger because it was the first time I had ever seen it was when I was about five, I think. But I think I was too young and a bit scared because let's be real, the Christmas Carol story itself is terrifying. We started watching it again when I was in secondary school and now I feel like Christmas doesn't start until we've watched it. I love Michael Caine so much and it's so uplifting and Christmassy. I normally watch it at least 20 times over the Christmas period.
2. Beauty & The Beast Enchanted Christmas.
Anyone who has followed me for a while will know just how much of a Disney buff I am and Beauty and the Beast is one of my favourite Disney films ever. I don't remember the first time I watched the Christmas version but I do remember that we had it on a VHS so that tells you how long I've been watching this film. It makes me cry every time though, I literally blub like a baby. It's the main song in it As Long As There's Christmas that makes me emotional because I think it's just so apt for this time that we're in. Also, it has Tim Curry in so that's automatically a win.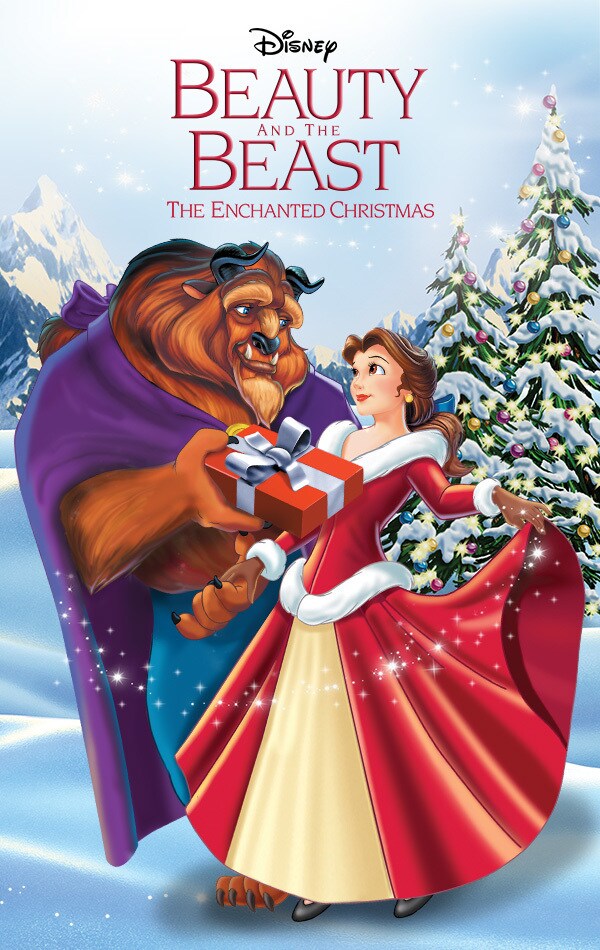 3. Polar Express.
Again, this is another film that I feel like it's not properly Christmas until we've watched it. I'm really not a big fan of the whole Santa idea – I might make another post on the reasons why another time – but I just love everything that this film makes me feel. It's so dynamic and emotional and beautiful to watch. When you consider the fact it's quite an old film, the animation is so good and really draws you in. Also, Tom Hanks. Need I say any more?
4. Love Actually.
I want to point out that this list is in no particular order because I love Love Actually. Me and my sister had watched it four times by the end of the first week of December. There's nothing not to like about it – it's so heart-warming and real. I will honestly never get bored of it. Especially as I love noticing the new things every time I watch it, new connections that I'd never noticed before. I don't think there's a story that is my favourite but I really love Emma Thompson in this film. I don't think I've ever really been a fan of hers before but she is just so believable in her role – especially that heartbreaking scene with the necklace. It gets me every time.
5. A Christmas Princess.
This one is more of my lesser known films because to be honest, if I wasn't such a fan of Katie then I don't think anyone would know what the film even was. It's all about a young woman who is the foster mother of two children. The two children end up being related to a royal family and invited to a castle for Christmas. General madness and merriment ensues and it is the happiest film I have ever seen. It's very cheesy but it's so good. I feel like in all of these films I've been like 'I watch it for the actor' but Katie McGrath is my favourite actress ever so I love this film.
So there you have it! Tomorrow, I'll be doing a post summarising Blogmas! I can't believe it's already over. What is your favourite Christmas film? Let me know in the comments below.
Morgie out.
| TWITTER | INSTAGRAM | PINTEREST | BLOGLOVIN |
Business/PR enquiries: morgiereacts@gmail.com (if you are a brand and are interested in working with me or if you would like me to edit photos for you then please contact me by this email or by Twitter.)