Hey guys! Merry Christmas Eve! We're finally here at the end of Blogmas and I have to tell you, it has been one of the best things I've ever participated in. First of all, I'm really proud of myself for actually posting every single day and keeping my content to a quality that I'm happy with. I normally start these things and get bored or don't make enough time to do it but this time, I was really determined and with good reason. I've seen just how much my blogging has changed and how much it's improved, too. So I thought for the last day, I would summarise it and tell you guys what I've learned!
Also, this couldn't have come at a better time for me to be making this post because this is my 100th post on this blog. I seriously can't believe I've written so much and that people have actually read it! Thank you guys so much for your support.
Let's get down to it!
Increased focus on my photo quality.
I just want to show you guys a thing. In November, I started taking my own photos instead of getting them off of Google and I'm so glad that I did because I feel like it's added a lot more personality to my blog. But it still just didn't look right to me. I don't have anywhere specifically to take photos so I initially just placed the products on top of my laptop to take the pictures and… well, here is the difference between my photos now and my photos then.
Same product, same camera but there's a completely different feel to both of the photos. The first looks just lazy and unplanned and like I'm trying to sell something on Ebay. But the next photo looks so much more crisp and clean and you get a much better idea of what the product actually looks like. The placement of something extra, too, like the empty milk bottle jar and the paisley print underneath adds so much more to the photo, too, and just really draws you in. I'm definitely going to focus much more on my photography in 2018 because I really want to improve it.
2. Realised the importance of social media.
Everyone says it but I don't think I ever fully believed it or thought that it was really that important. But recently, I've been much more active on Twitter and Instagram because I've been reading everyone's posts through there anyway. I've seen such an increase in so many things – how many people I talk to, traffic to my blog and general interaction. Twitter is such a good place for networking through the hashtags and mentioning groups that aid promoting blog posts (they normally end in _RT). I also run lots of polls on there to see what people would like me to do next on my blog etc. Instagram I'm still getting to grips with but I really enjoy using it. I did my first Instagram story the other day which was so much fun – I'm really looking forward to doing more of them and maybe even a live in 2018.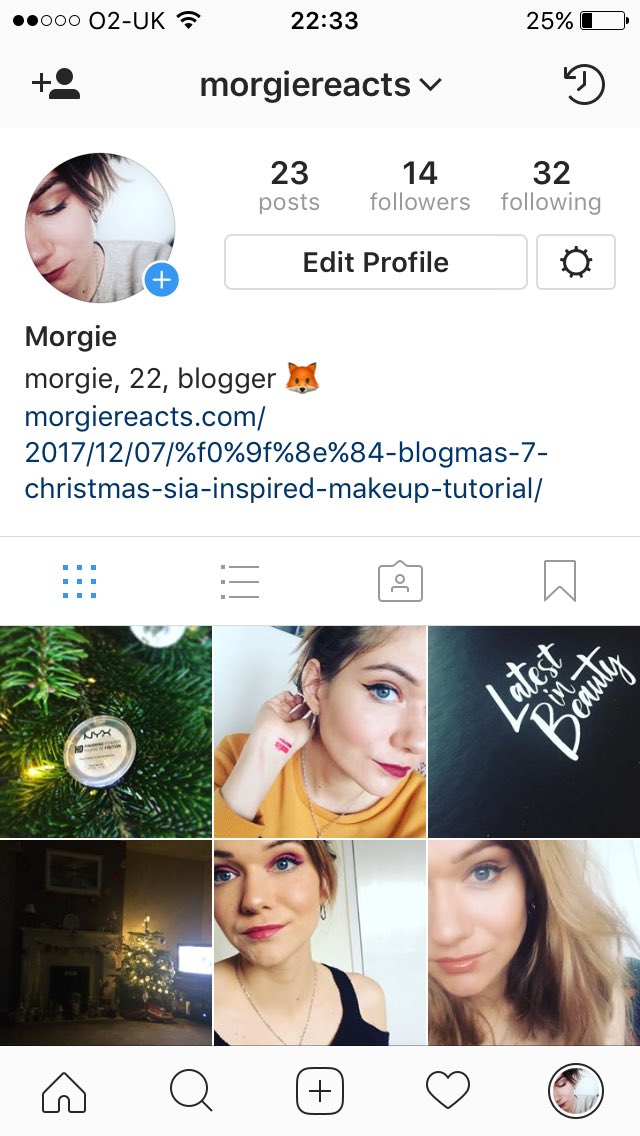 3. Collaborating with people is the best thing ever.
My very first Blogmas post was a collaboration with one of my fellow blogging gals and it was so much fun to do. First of all, I contacted her to talk about what we were going to do and then I wrote up the post. I feel as if I've gained a friend from collaborating with her but also, it was so interesting to see how different our blogging styles are and what we bring differently to the same topic. I enjoyed it so much and I would definitely do it again.
4. And so are guest posts.
I had my sister and my mum guest post on the blog and it was so lovely to have them involved. They have been so supportive of me ever since I started my blog, they've read every single post and have told me what they liked and what could be improved. They've also given me ideas, my sister let me use her room as a mini photography studio. Everything about what they've done has been amazing and they really enjoyed writing their posts, too! You can see them here and here.
5. If you work hard, it pays off.
So every post I would say takes at least half an hour to write. Even though some of them have taken me a whole day if I've had to take and edit pictures or do some heavy research. There was one post that literally took 7-8 hours to write and it's one of the ones I am most proud of. When you include this and also promoting your posts on social media, there's a lot of hours invested into my posts – a lot more than I used to invest when I was first blogging and it's really paid off. I'll do an official stats post at the end of the month as I always do but I've seen a dramatic increase in traffic to my blog and followers – I only hope this continues!
So, there you have it! What did you guys enjoy most about doing Blogmas? Let me know in the comments below. I hope you and your families/friends have an amazing Christmas – I want to hear all about them once I come back. I'm going to be taking Christmas and Boxing Day off from blogging/social media so I will be back with a post on the 28th. I'll see you all then.
God bless.
Morgie out.
| TWITTER | INSTAGRAM | PINTEREST | BLOGLOVIN |
Business/PR enquiries: morgiereacts@gmail.com (if you are a brand and are interested in working with me or if you would like me to edit photos for you then please contact me by this email or by Twitter.)