Hey guys! So, this one is a little bit of a different post but I hope you guys enjoy it! As some of you may or may not know, I was due to be doing a teaching course at the beginning of this year and I was then going to go on to teaching film. But due to health complications and other factors, this didn't pan out as planned. I felt like I was back to square one again with what I wanted to do – I knew that I wanted to do blogging but it wasn't making me any money at the time (and now, I'm making money from freelancing but a very small income from blogging itself) and I felt like you do when you're at the end of school.
A rabbit in the headlights.
I've always though about going back to university or something of the like to learn about professional beauty or makeup as a job. And then, someone from Association of Learning got in contact with me offering the chance to do a beauty therapy course! If I needed any more inclination as to what I should be doing, that was definitely a sign!
I was a bit skeptical about it being an online course but my opinion has definitely changed now. The effort and the depth that AOL put into their courses is incredible. They have multiple modules within the courses that you can do at your own pace and they're really in depth! For the beauty therapy course, it breaks it down into treatments, knowledge behind the cosmetics and the science within it and how to apply makeup. It's super in depth and I can't wait to keep going and learn so much more about the industry that I love so much!
Beauty isn't the only type of course they offer, either. They do A-Levels, GCSEs, Photography, Pscyhology, Writing, Childcare and so many more.
But Morgie; what's the catch?! 
There's no catch. But if you're talking about fees, they are extremely reasonable; the course that I'm doing is £25 a month for 12 months and it varies a little bit dependent on the courses.
Where can I get enrolled?!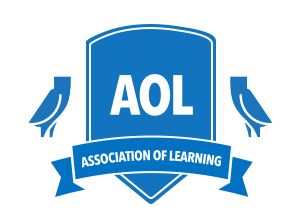 You can check out which courses that you want, find out any of the answers to the questions that you want and find out about fees etc by following this link. Please let me know if you're going to do one of the courses – I'd be so excited to hear which one you're interested in! I love learning new things so I'm super excited and I will be making more posts in the future about what I'm learning as it's so interesting!
So, there you have it! Do you guys like these more personal posts? Let me know in the comments!
Morgie out.
Business/PR enquiries: morgiereacts@gmail.com (if you are a brand and are interested in working with me or if you would like me to edit photos for you then please contact me by this email or by Twitter.)
*this post is very kindly sponsored by AOL but all opinions are and always will be 100% my own on this blog.